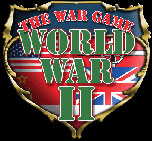 WE ARE ALMOST OUT OF GAMES!!!
I have less than 10 games left, but email me and I'll check with Pegasus Hobbies for any inventory they have left.
Jeff@TheWarGame.com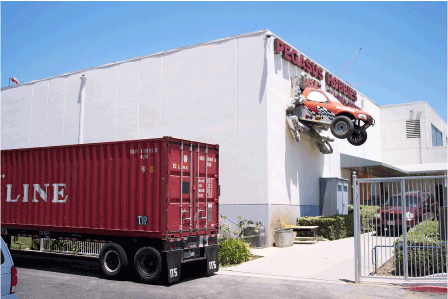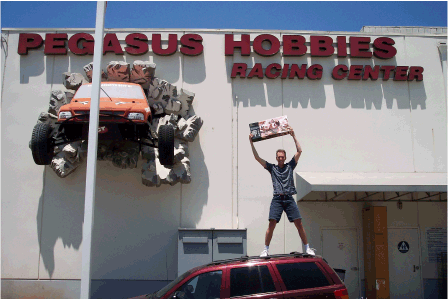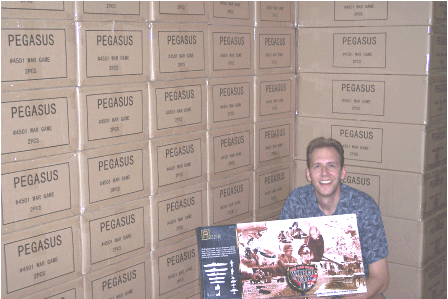 Picking up the first game as they were unloaded off the container at Pegasus Hobbies.
The War Game: WORLD WAR II
Complete boxed set, including...
500+ plastic playing pieces, chips, 12-sided dice, 1942 Basic Rule Book,
setup charts, battle board and control flags, and the Biggest, Baddest, Ultimate,
Supreme, King, Granddaddy game board composed of three tri-folds that
open to measure 38" x 77" (97cm x 195cm)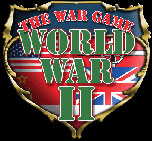 FOR ORDERS IN NORTH AMERICA: $250.00Email Jeff@TheWarGame.com
FOR INTERNATIONAL ORDERS: $300.00
All transactions are made through Google Checkout and are fully secured.
You will need a Google account to make a purchase through Google Checkout.
Otherwise contact Jeff Stein directly at Jeff@TheWarGame.com

Set of Additional Plastic Playing Pieces
Sorry, we're out of pieces indefinitely.
No production date for more has been planned.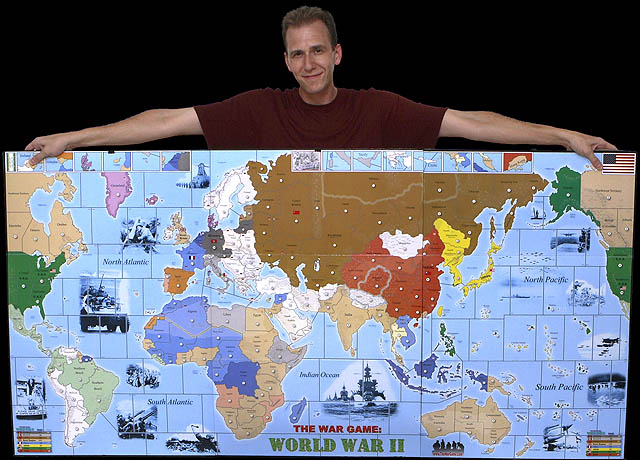 Game Board
This is just the original game board and no other parts of the game. Email for inquiries to Jeff@TheWarGame.com
The Tournament Rule Pack is available
as a free download on the Field Manual page
- Module I: Railroad Movement
- Module II: Strategic Bombing
- Module III: Rommel's Rules for Mechanized Warfare
- Module IV: Air Supremacy Rules
ll transactions are made through Google Checkout and are fully secured.
You will need a Google account to make a purchase through Google Checkout.
Otherwise contact Jeff Stein directly at Jeff@TheWarGame.com
PayPal
Email Jeff@TheWarGame.com